BRATTLEBORO — — Whether you are going for a Pad Thai combo from Anon's Thai Cuisine, a Masala Dosa from Dosa Kitchen or Maple Jerk Chicken from Jamaican Jewelz, there is something for everyone at the third annual Retreat Farm Food Truck Roundup — which kicked off last week and runs every Thursday until Sept. 9 (the event was canceled because of rain the first two scheduled weeks). There was a record turn-out on opening night of 2,300 guests.
DOSA KITCHEN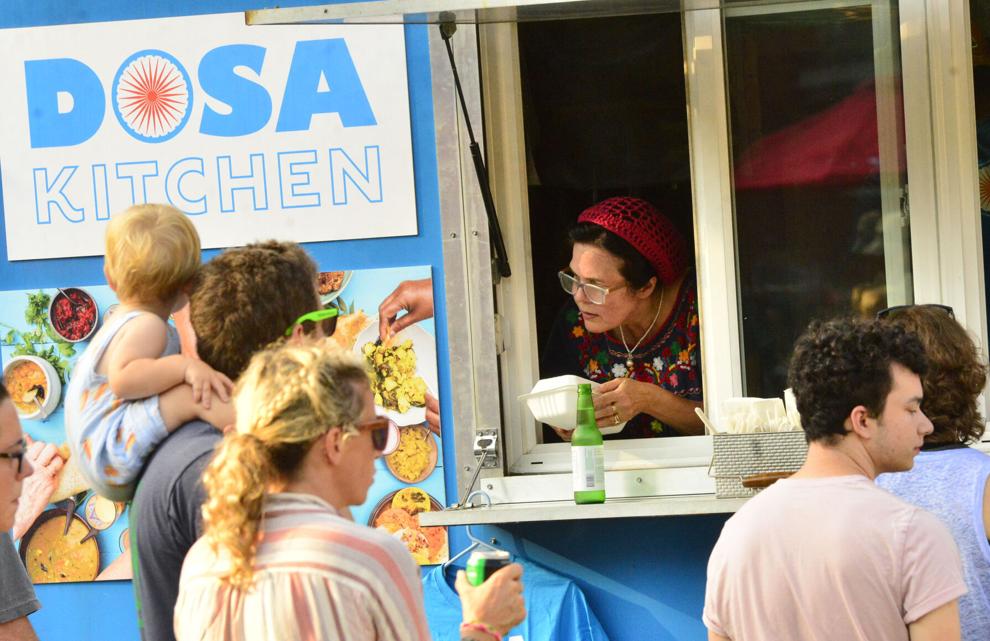 In the summer of 2016, Dosa Kitchen was one of the first food trucks to land at Retreat Farm. They've been parked opposite Grafton Village Cheese, and — with the exception of 2020 — have been there ever since. Drawing a local following and destination diners from Boston, Connecticut, New York and beyond, they had about 50 customers from India visit over this past July 4 weekend.
At some point along the way, Nash Patel, co-owner of Dosa Kitchen, mentioned to Retreat Farm management that he thought it would be fun to invite a bunch of food trucks to Farmhouse Square and have a night of it. That was the spark that became the annual Food Truck Roundup.
"It has been by far the most well-attended and loved event we've seen since we moved here from New York," says Leda Scheintaub, co-owner of Dosa Kitchen. "There's always great music, plenty of room for dancing, and games for kids to play. While full-season food trucks Dosa Kitchen and Jamaican Jewelz plan to be at every Roundup, there will be a rotating lineup of other food trucks so people can always try something new."
Dosa Kitchen recently returned to their home base at Retreat Farm since they closed their restaurant location on Elliott Street, due to ventilation issues in the dining room.
RETREAT FARM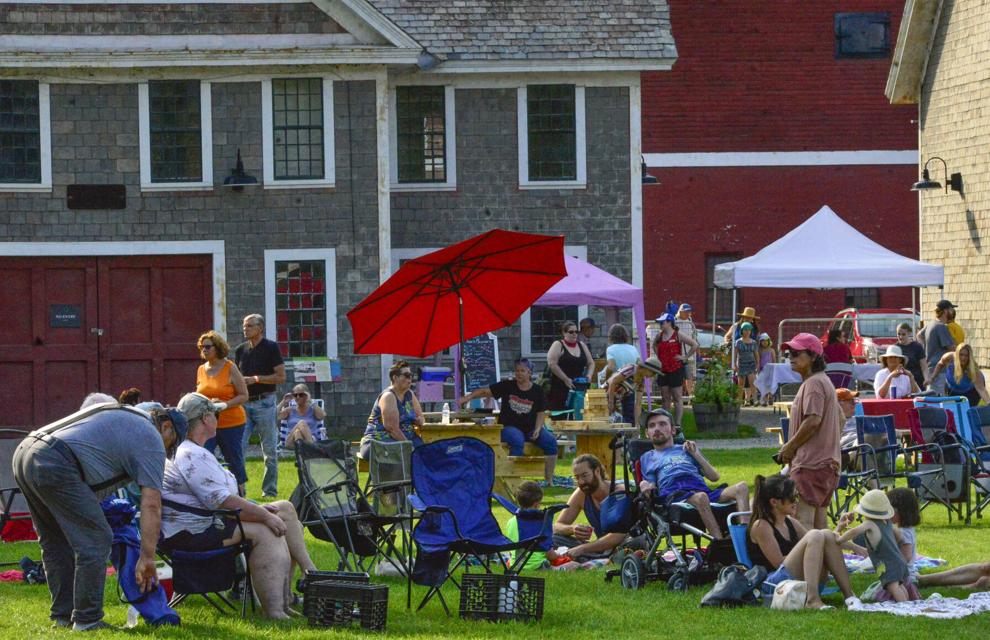 "Community and connection are the driving force behind the Roundup," says Lindsay Fahey, managing director of Impact & Community at Retreat Farm. "Yes, there is great food and live music — but connecting with neighbors and friends sparks a collective effervescence that instantly spreads throughout the crowd and is carried home and into the community, improving our shared well-being.
"We know that people are hungry to be together again and that this event draws an enthusiastic, diverse audience," Fahey said.
Fahey notes that the Roundup is free and open to everyone. In support of Retreat Farm's mission, the nonprofit launched a coupon booklet program for under-resourced families. Each coupon booklet provides $25 toward food purchases, ensuring that everyone can enjoy fresh, local food truck fare. Thanks to the support from local partners, over 500 coupon booklets will be distributed throughout the community this year. To get the community involved, Retreat Farm has also launched a gifting program for the coupon booklets. Go to the website www.retreatfarm.org for more information.
JATOBA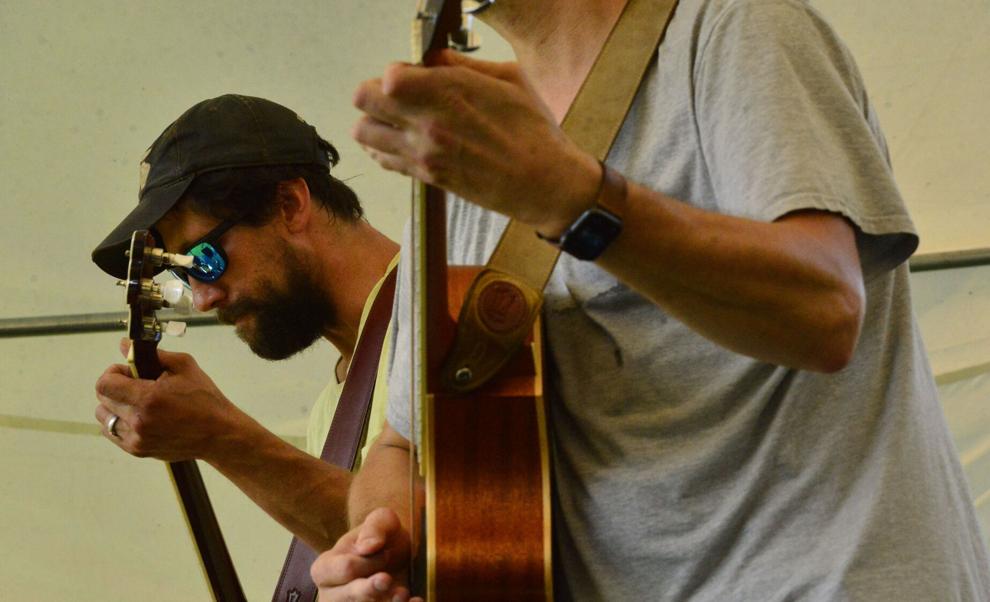 Local bluegrass band Jatoba entertained the crowd on opening night of the Roundup. Jatoba's Jason Scaggs said the band began 10 years ago as a way for he and his best friends to express themselves creatively and to throw a great party. "We play bluegrass with a little more groove. Any musician is just chomping at the bit to get in front of a crowd after the last year. We aim to give the crowd a great show and are pumped that Retreat Farm and The Stone Church asked us to play."
Jatoba includes Scaggs on banjo and guitar, John Jamison on guitar/mandolin, Jeff Richardson on upright bass and Phil Bloch on violin.
SPONSORS
Sponsors of the Food Truck Roundup are: Brattleboro Savings & Loan, Chroma Technology, SUSU commUNITY Farm, Brattleboro Auto Mall, Foard Panel, and Brattleboro Subaru.
Dan Yates, president of Brattleboro Savings & Loan states, said in an email, "The Food Truck Roundup is not only a wonderful opportunity for people to gather in a space that has been so beautifully restored, especially after living through the isolation of the pandemic, it is a great opportunity for people of all socioeconomic backgrounds to come together as neighbors and friends to enjoy each other's company, great food and entertainment in a venue that is truly our area's amazing asset. For us to be able to sponsor this event also means that we are helping to ensure that everyone gets a chance to enjoy these events, all summer long and that is in part what community is all about."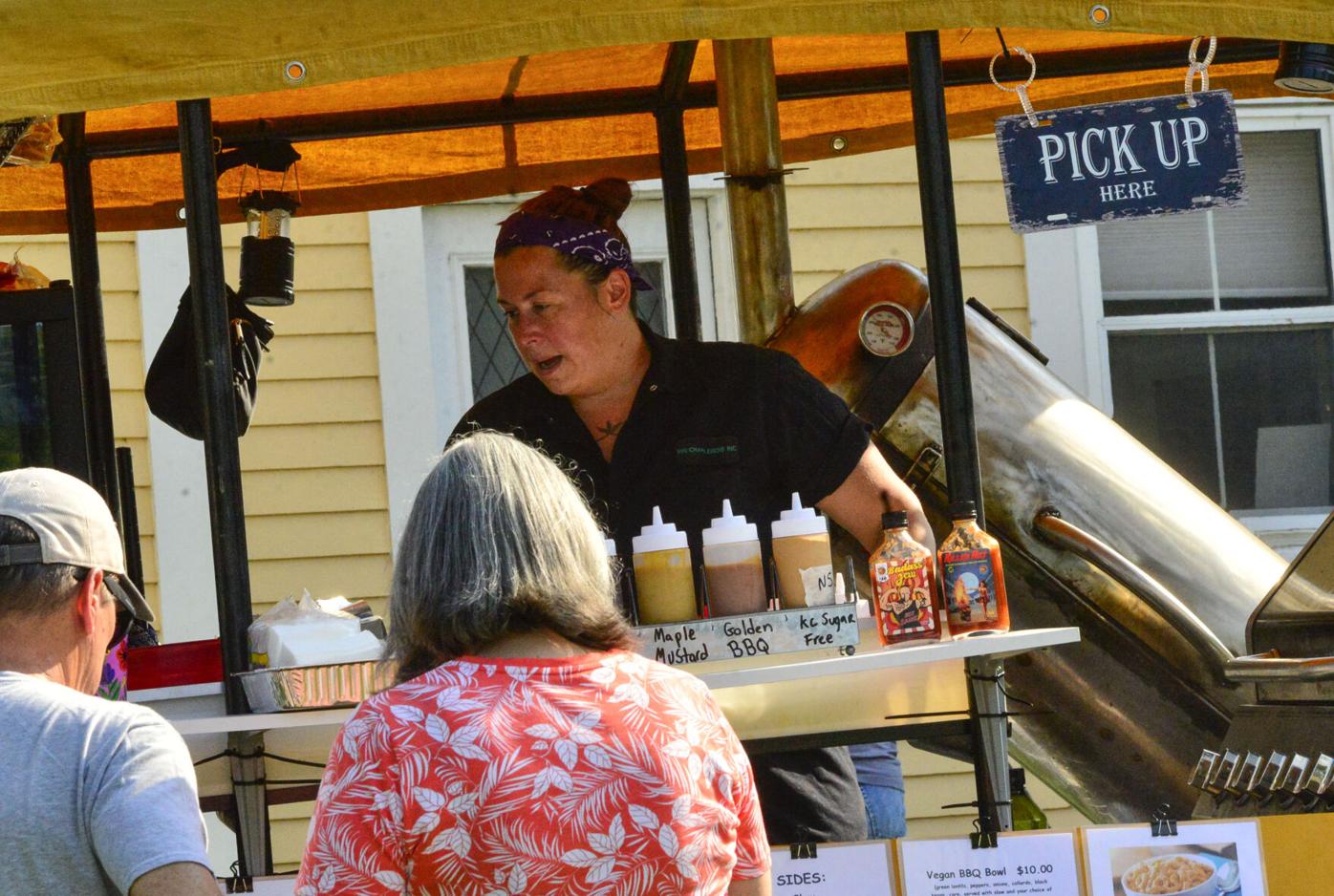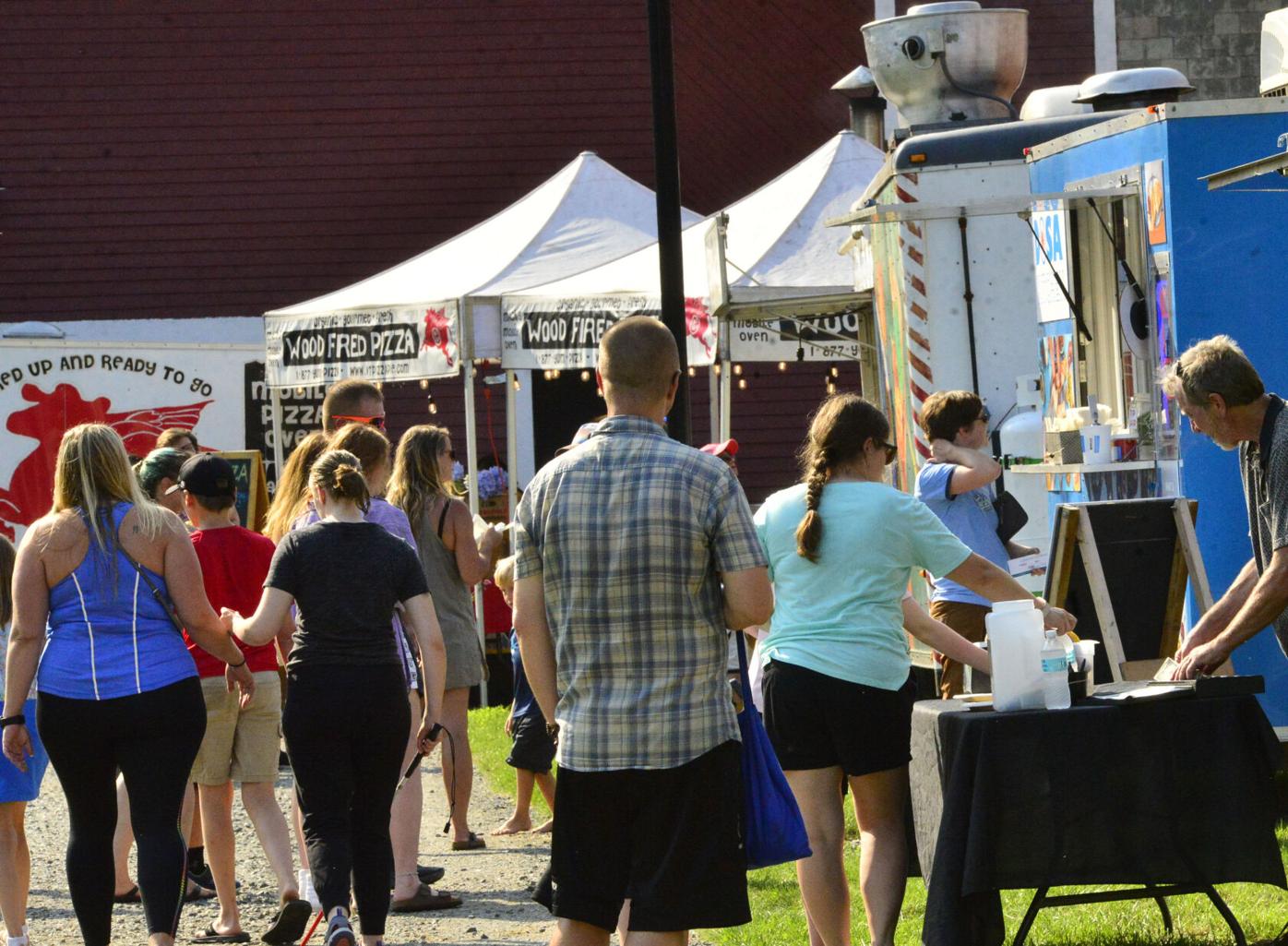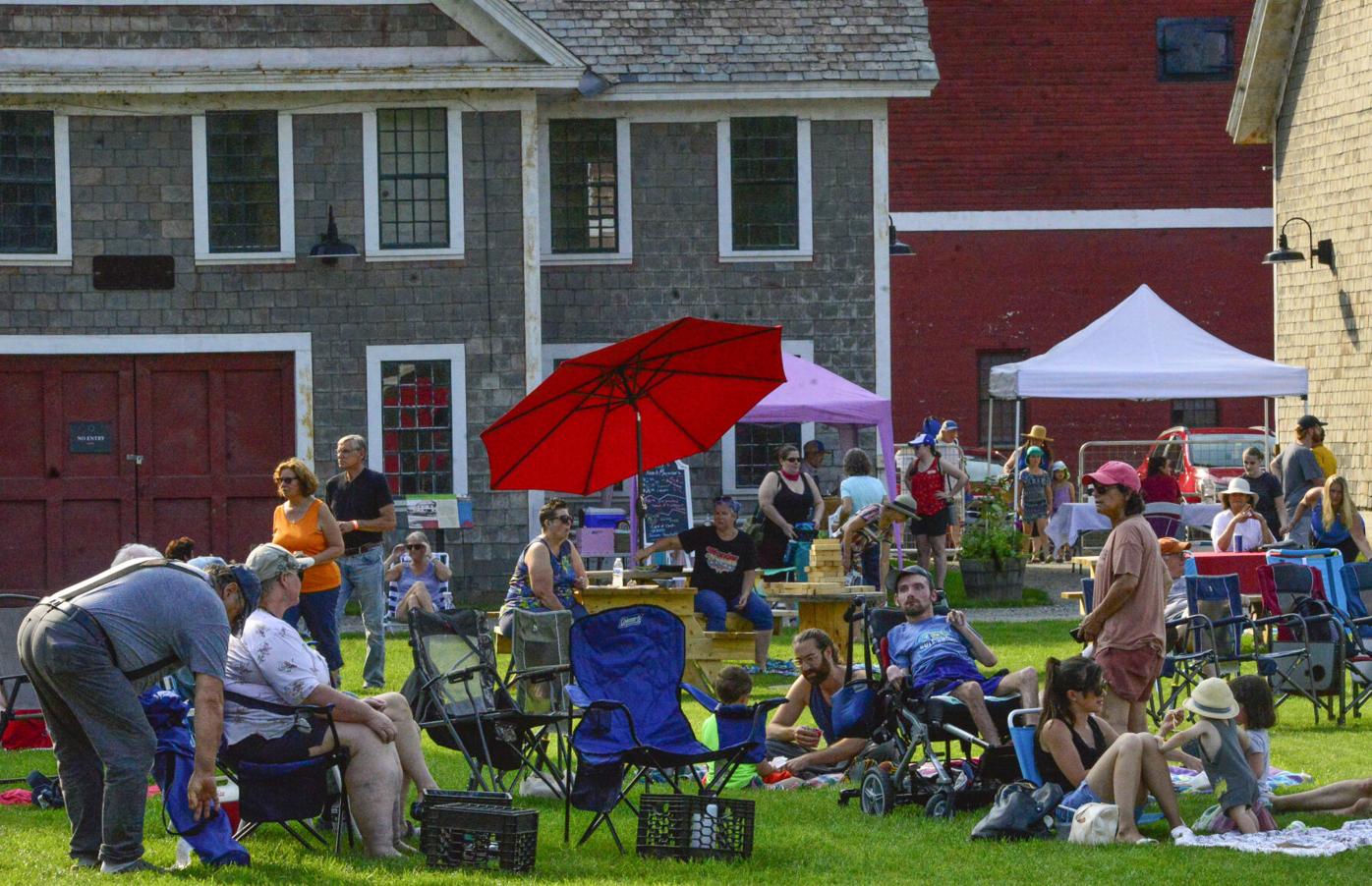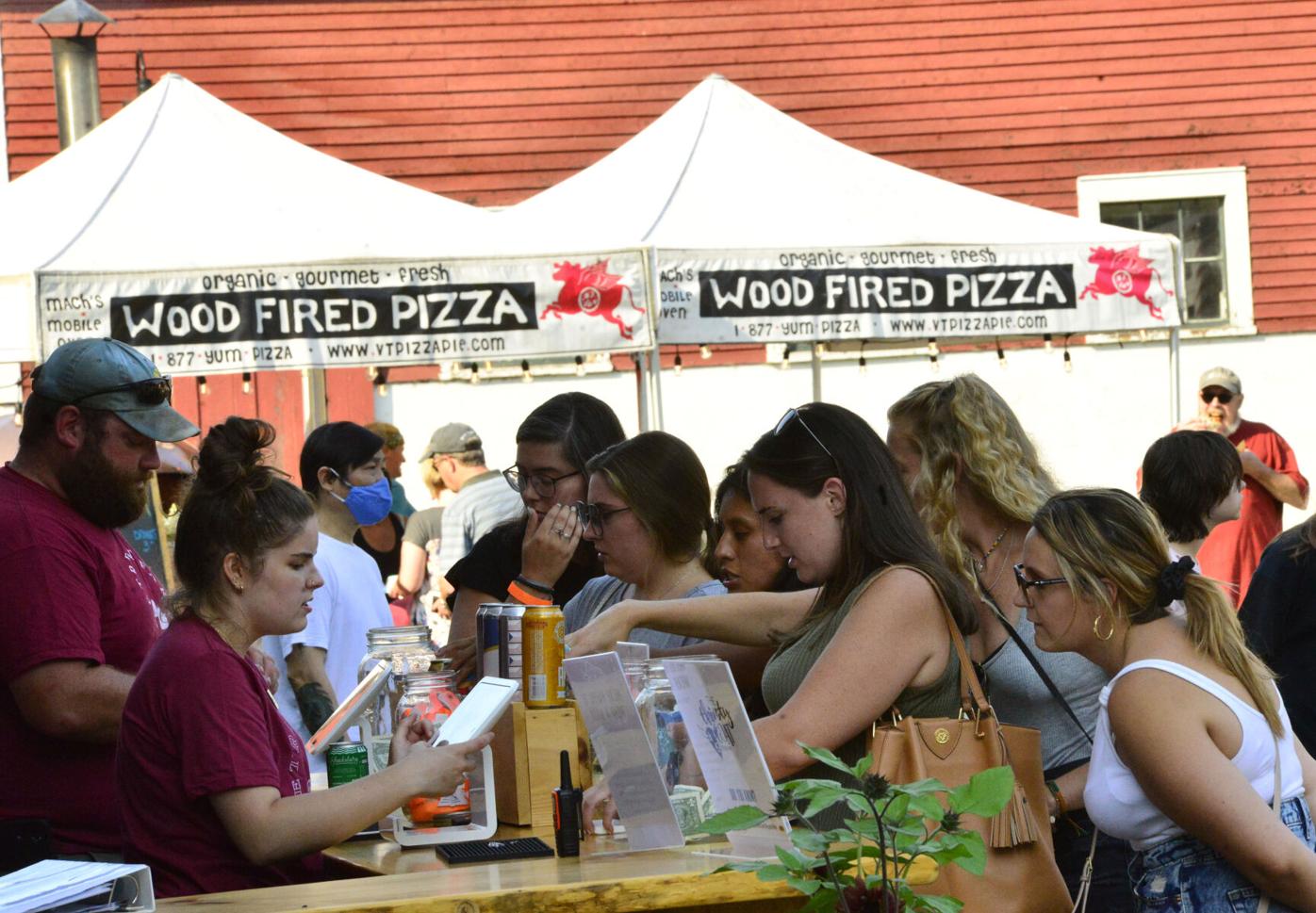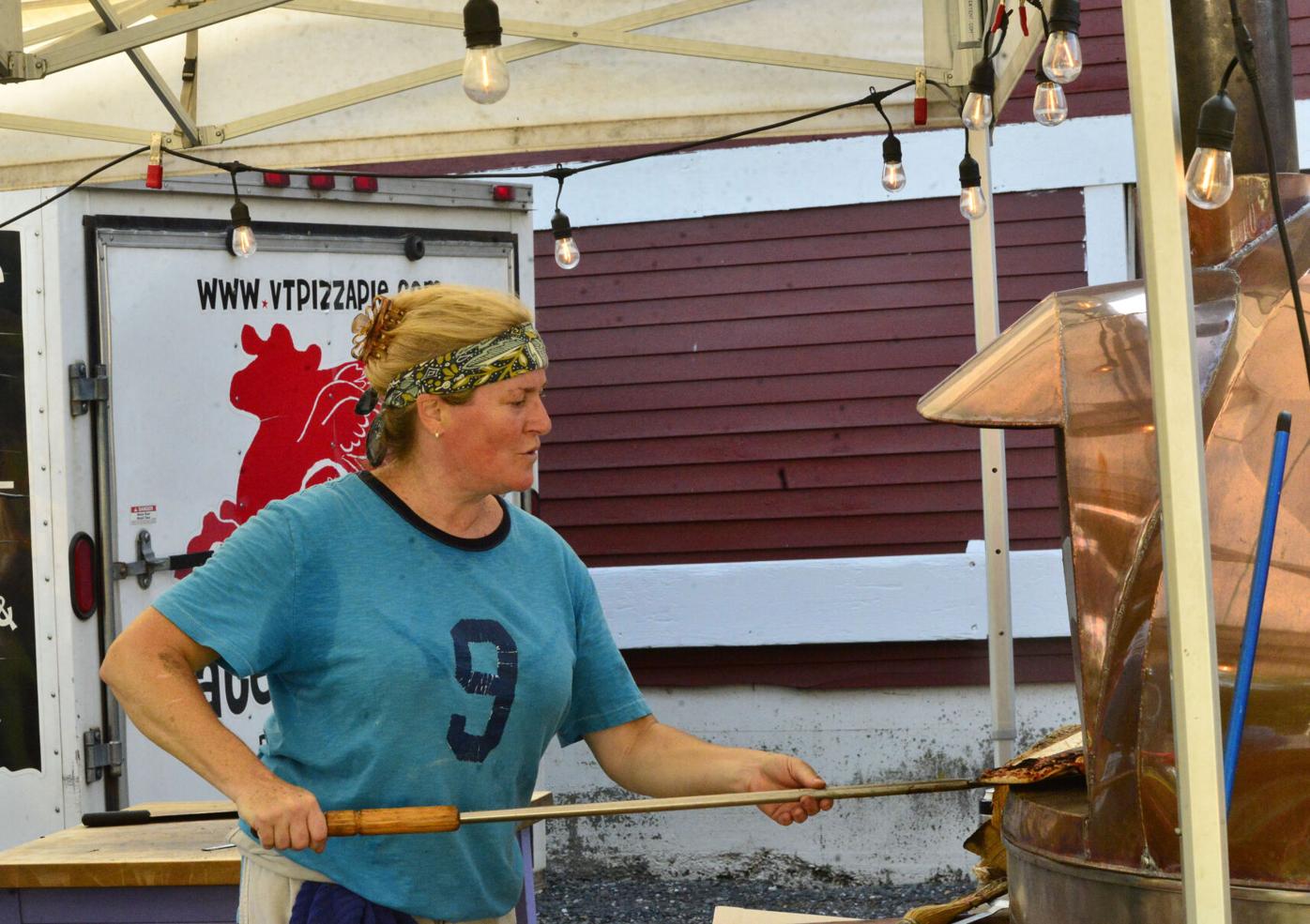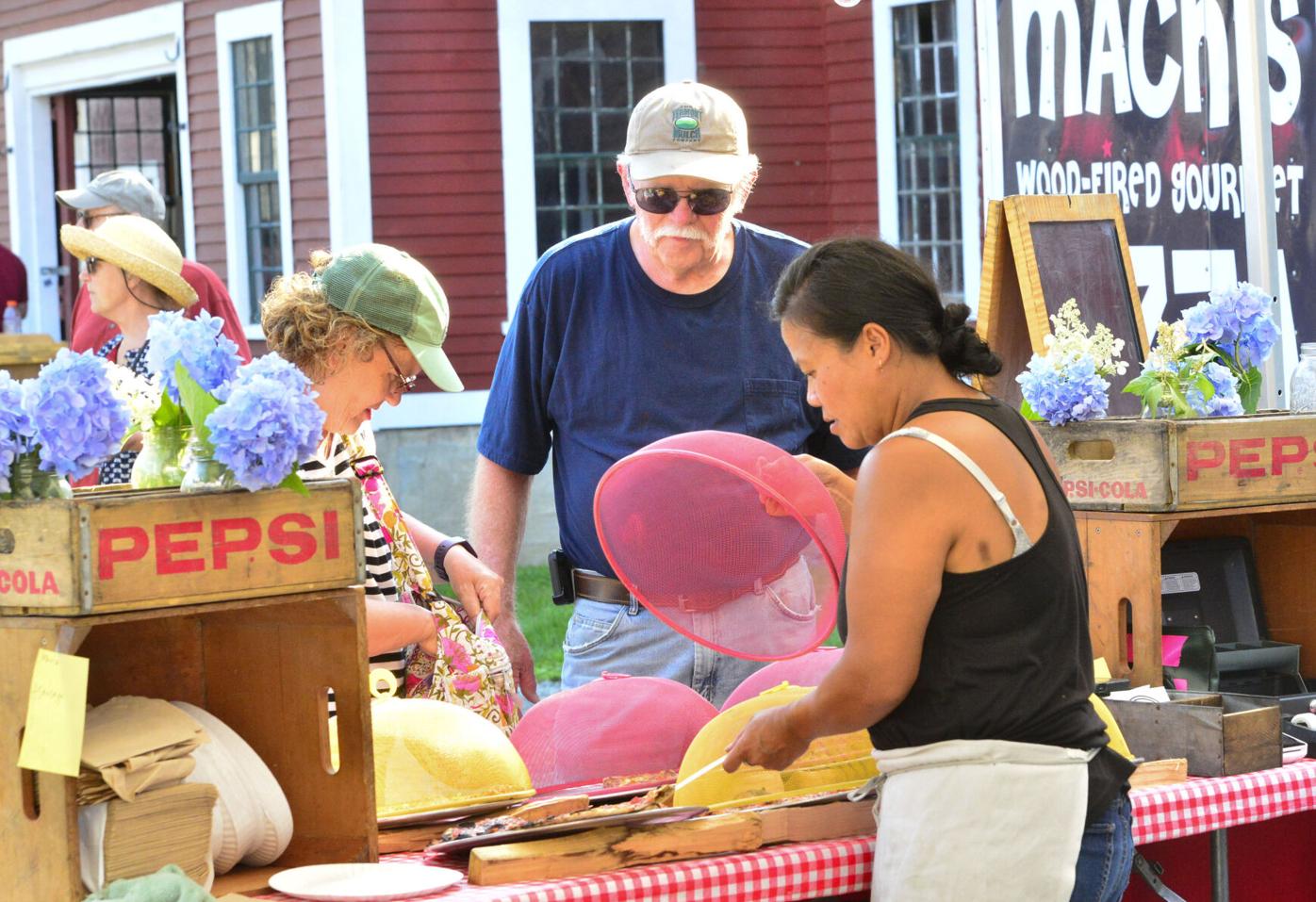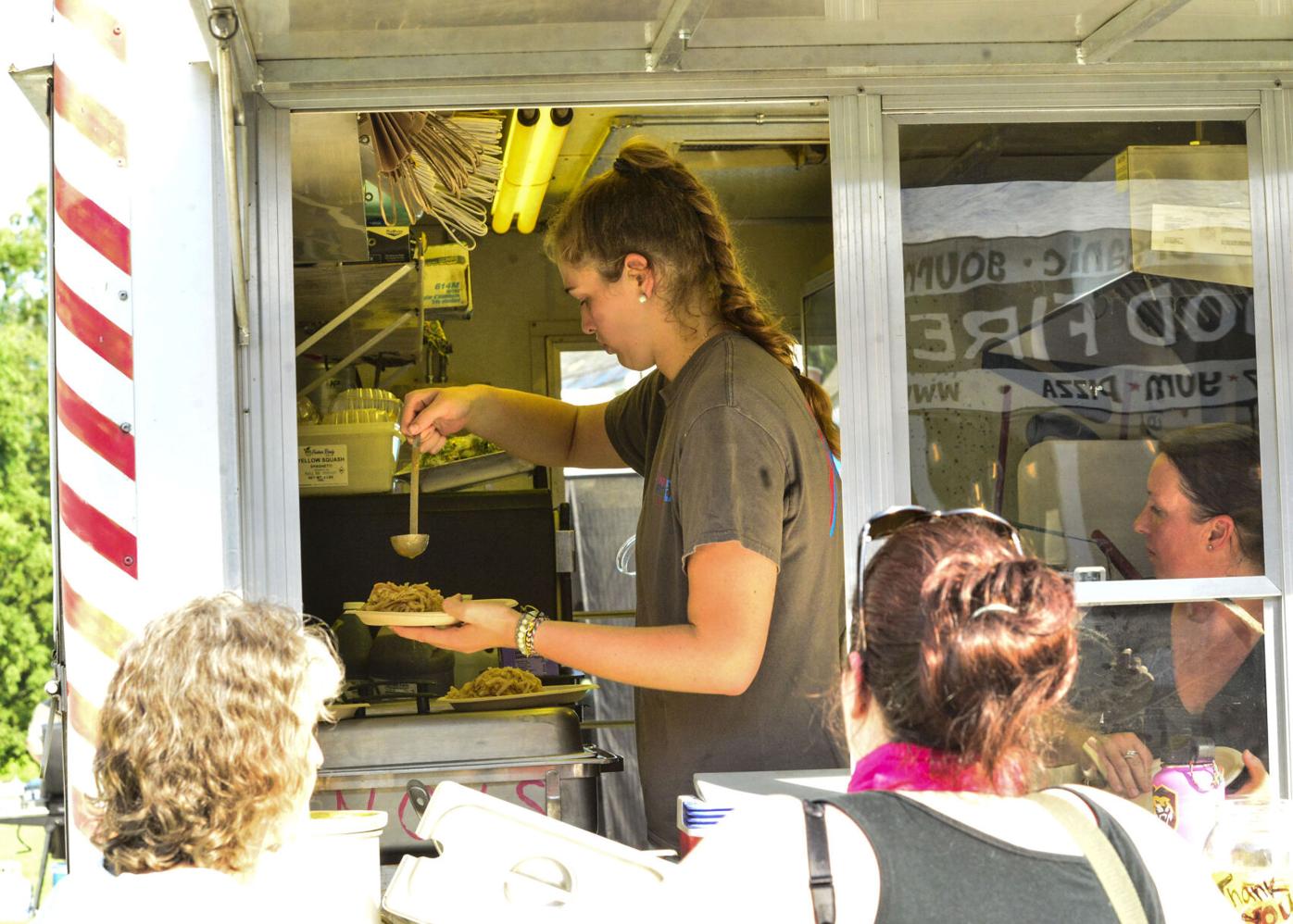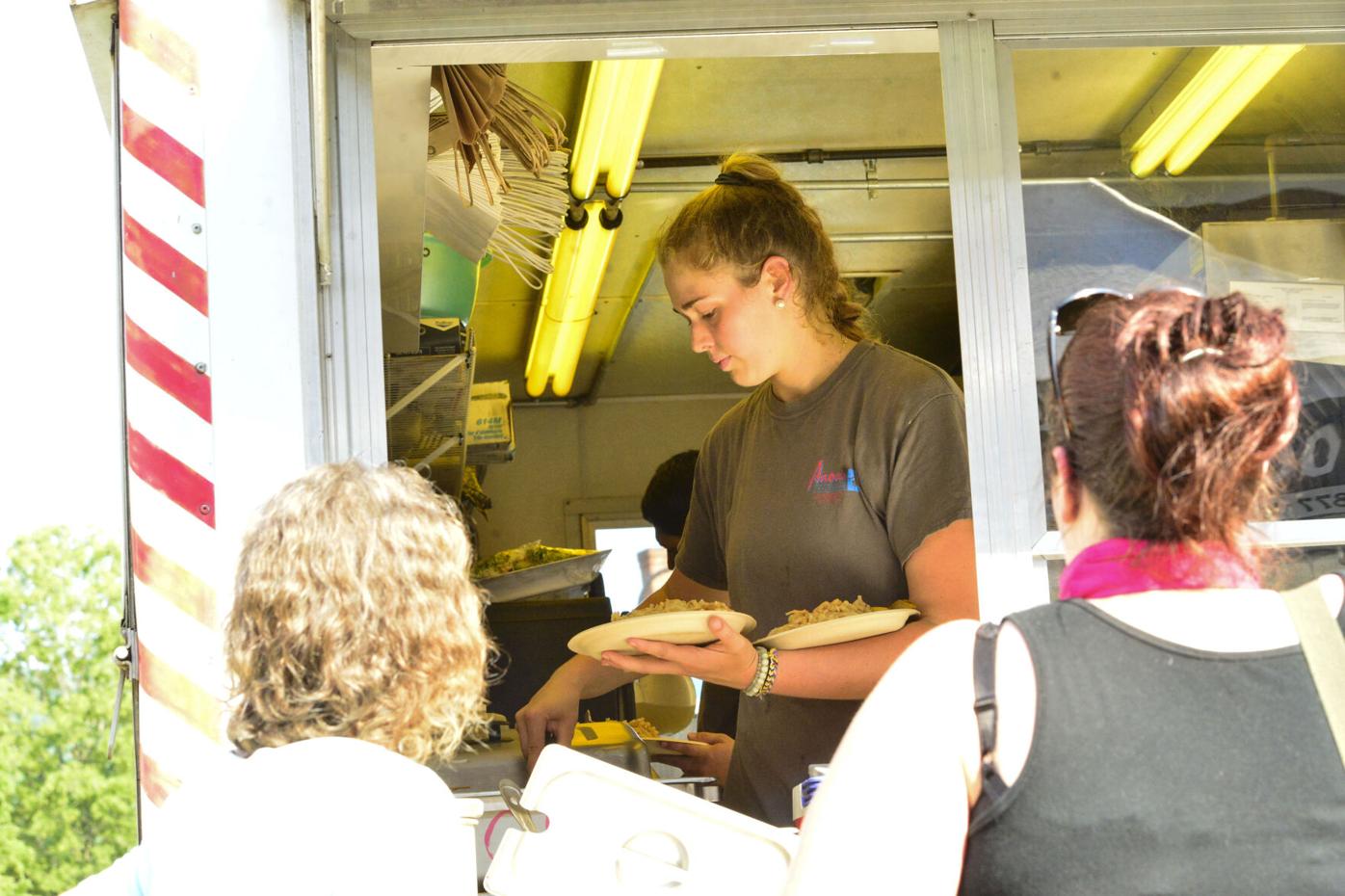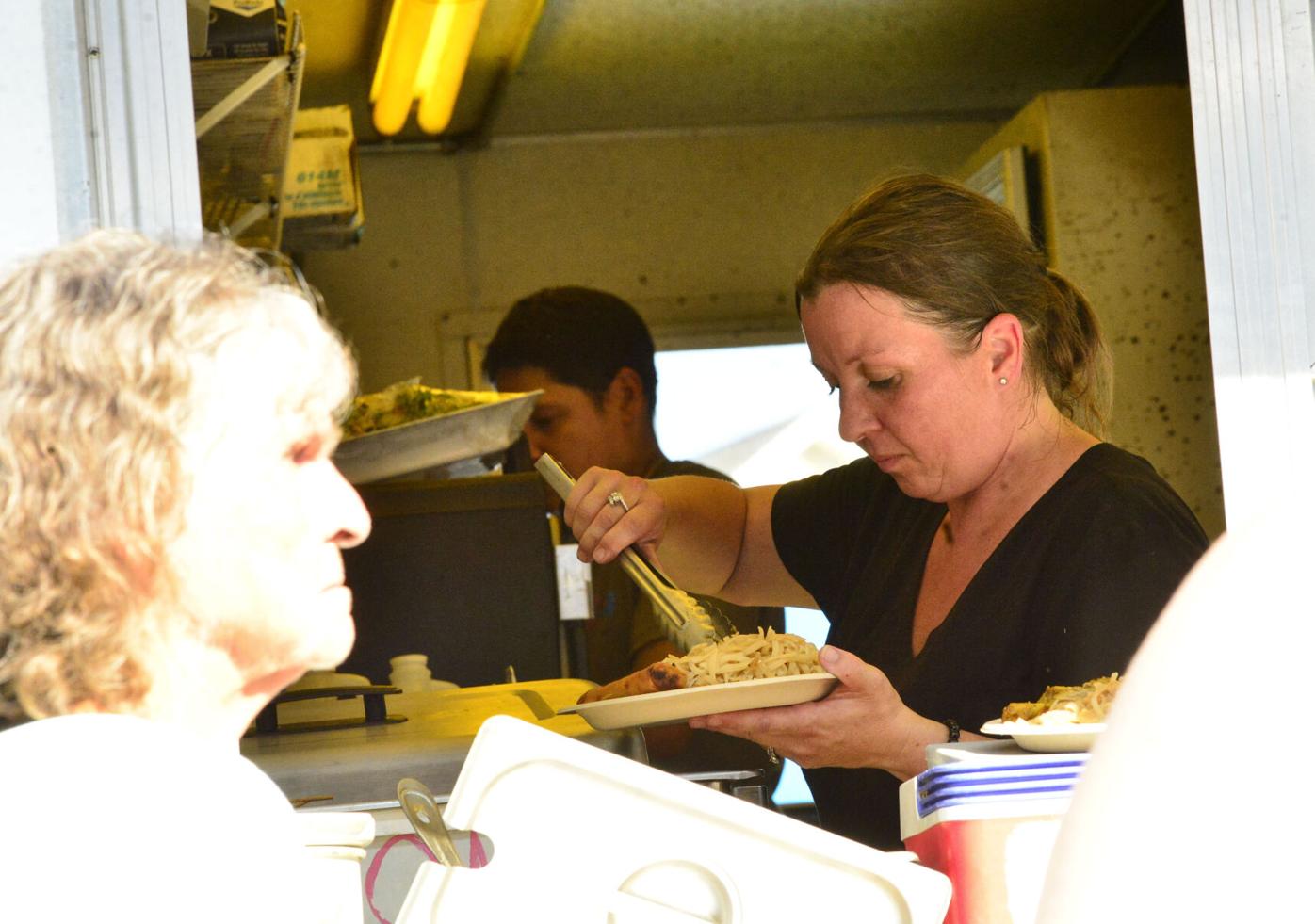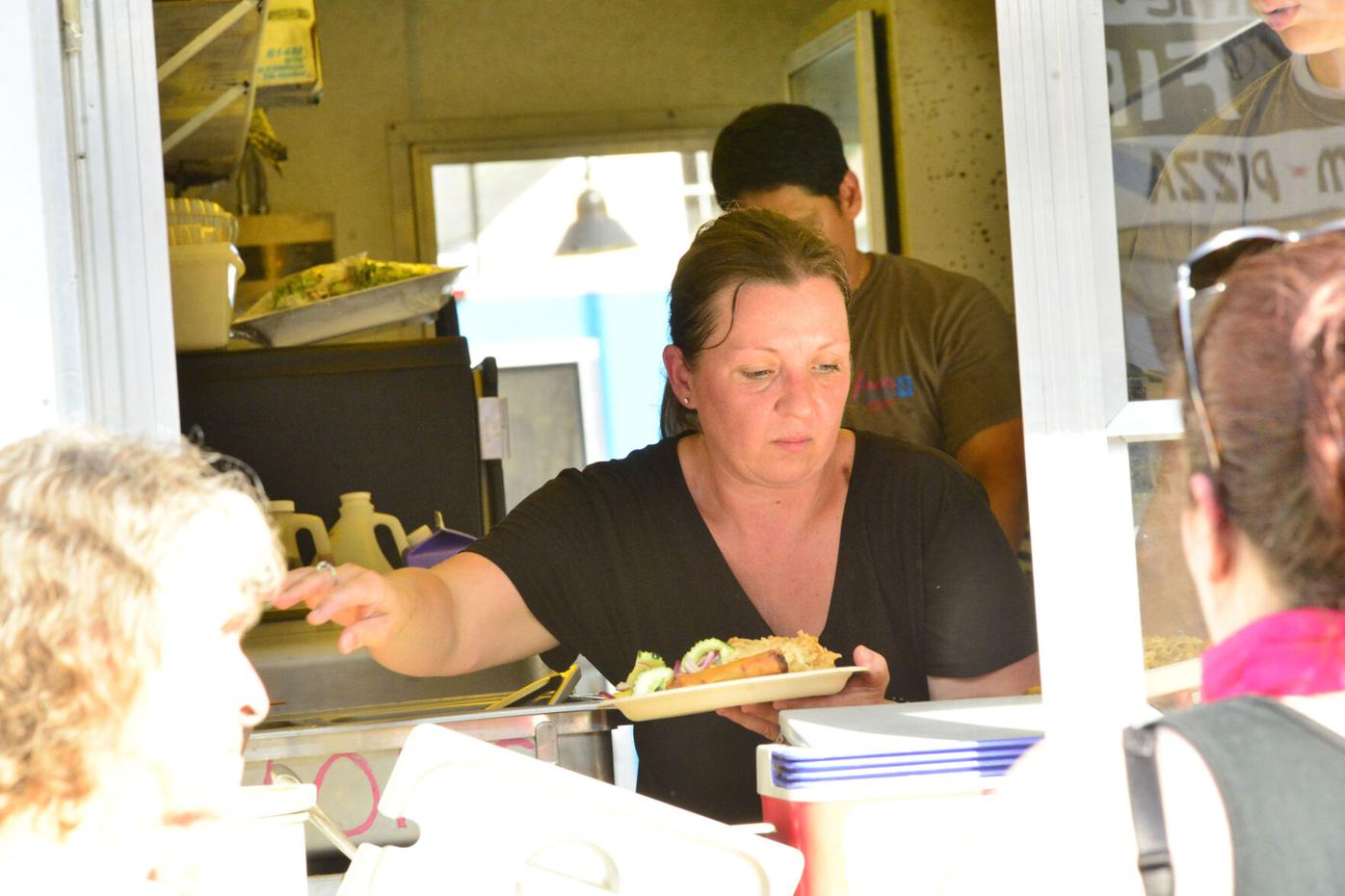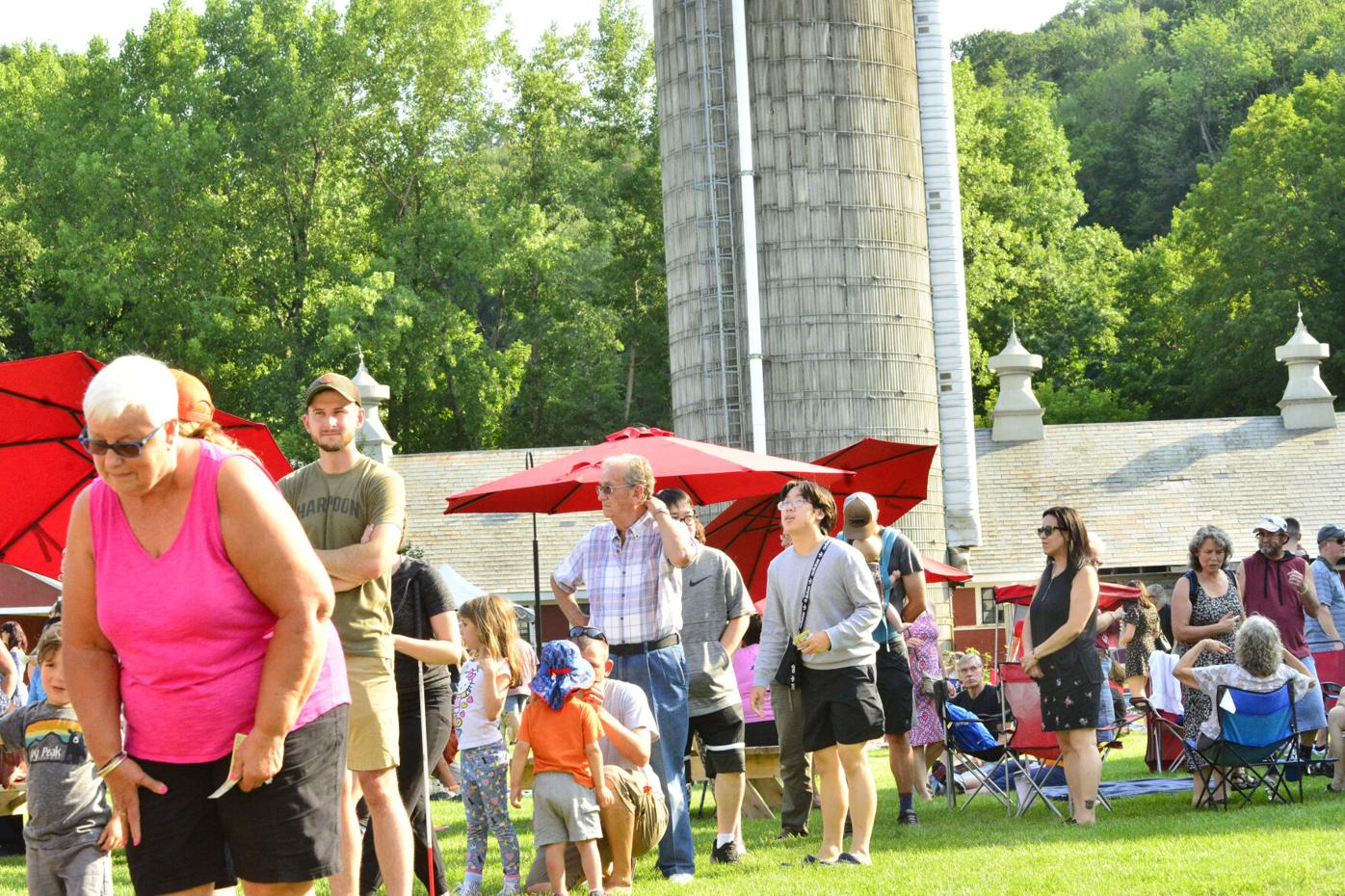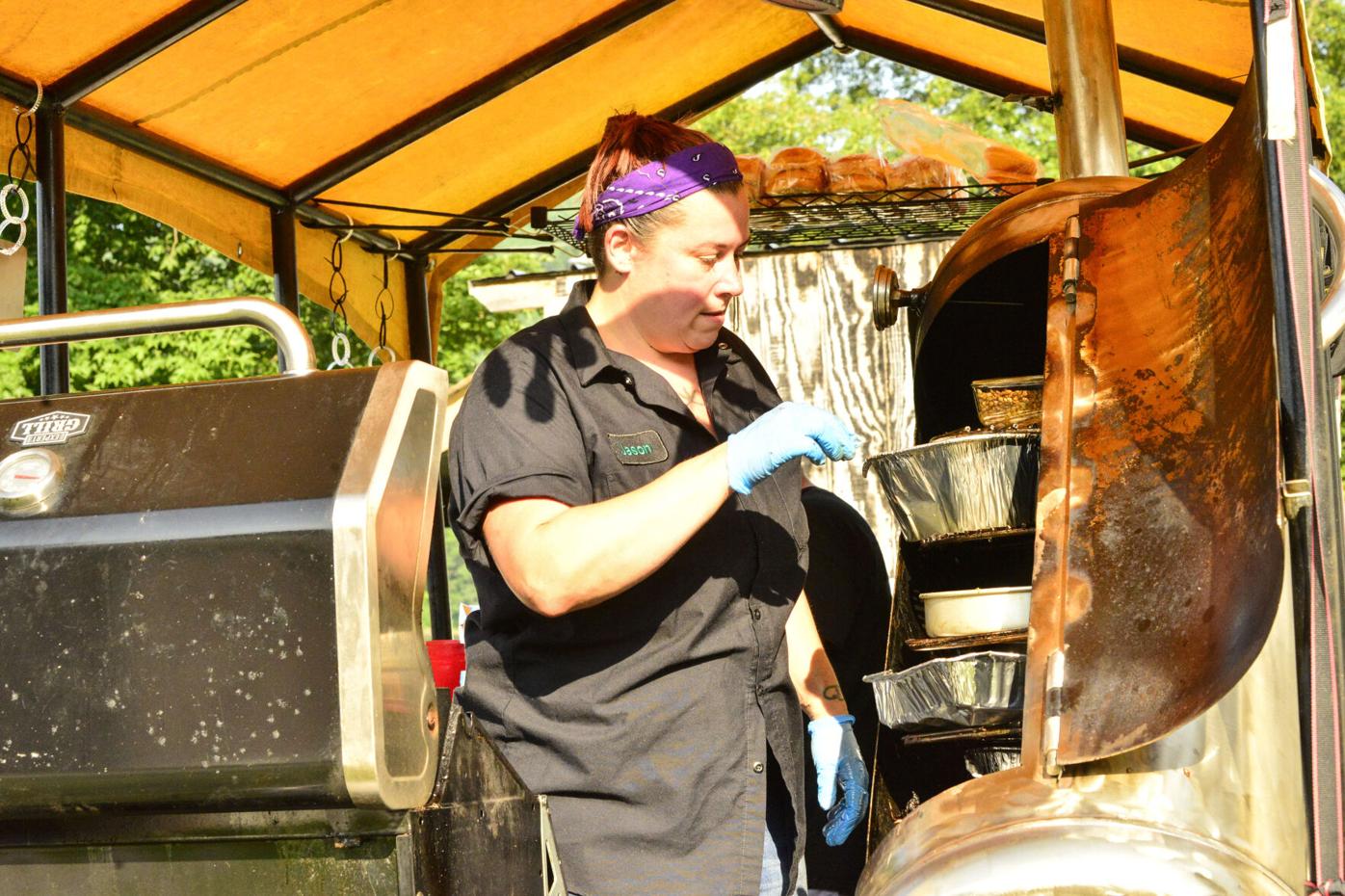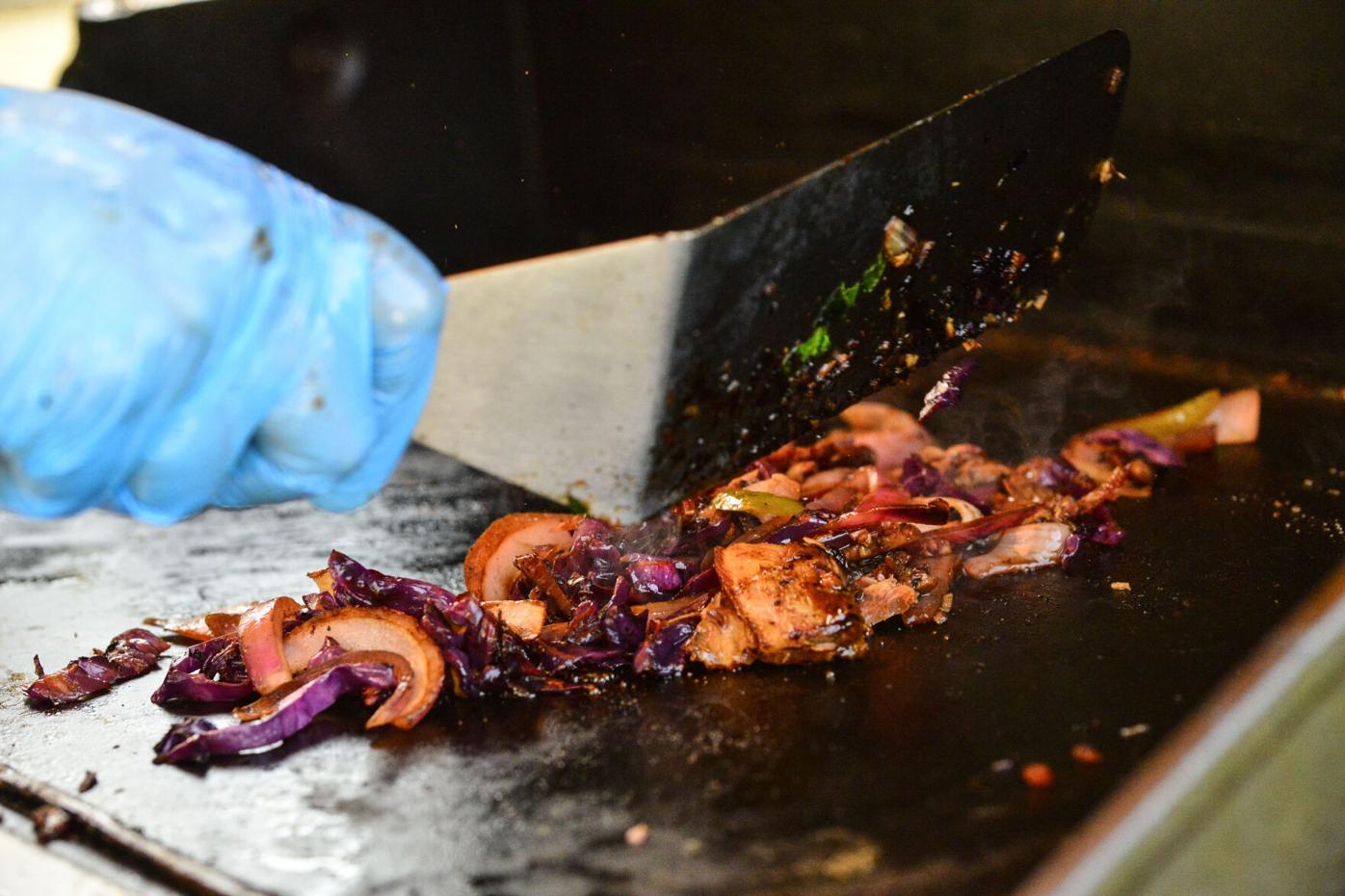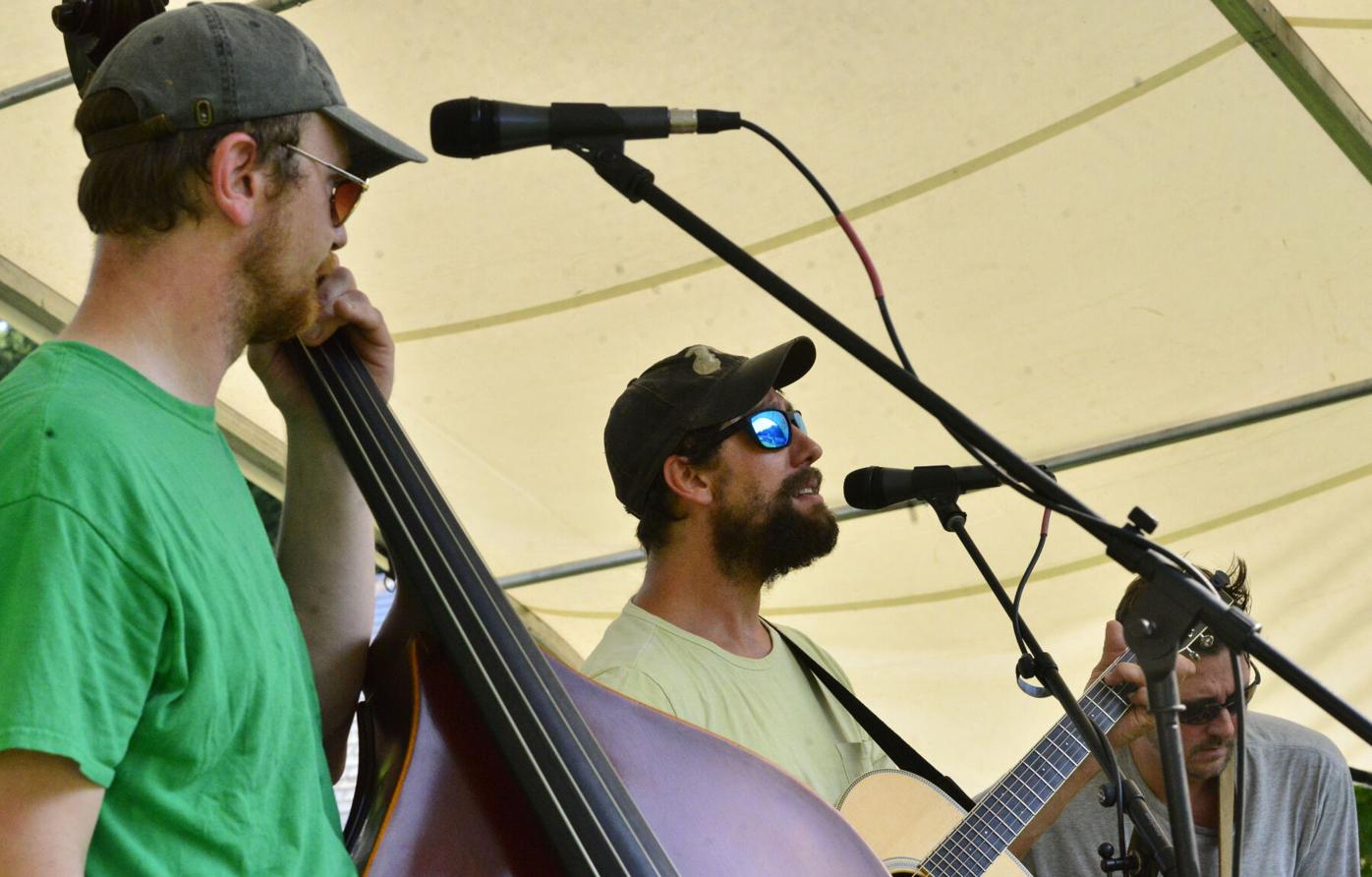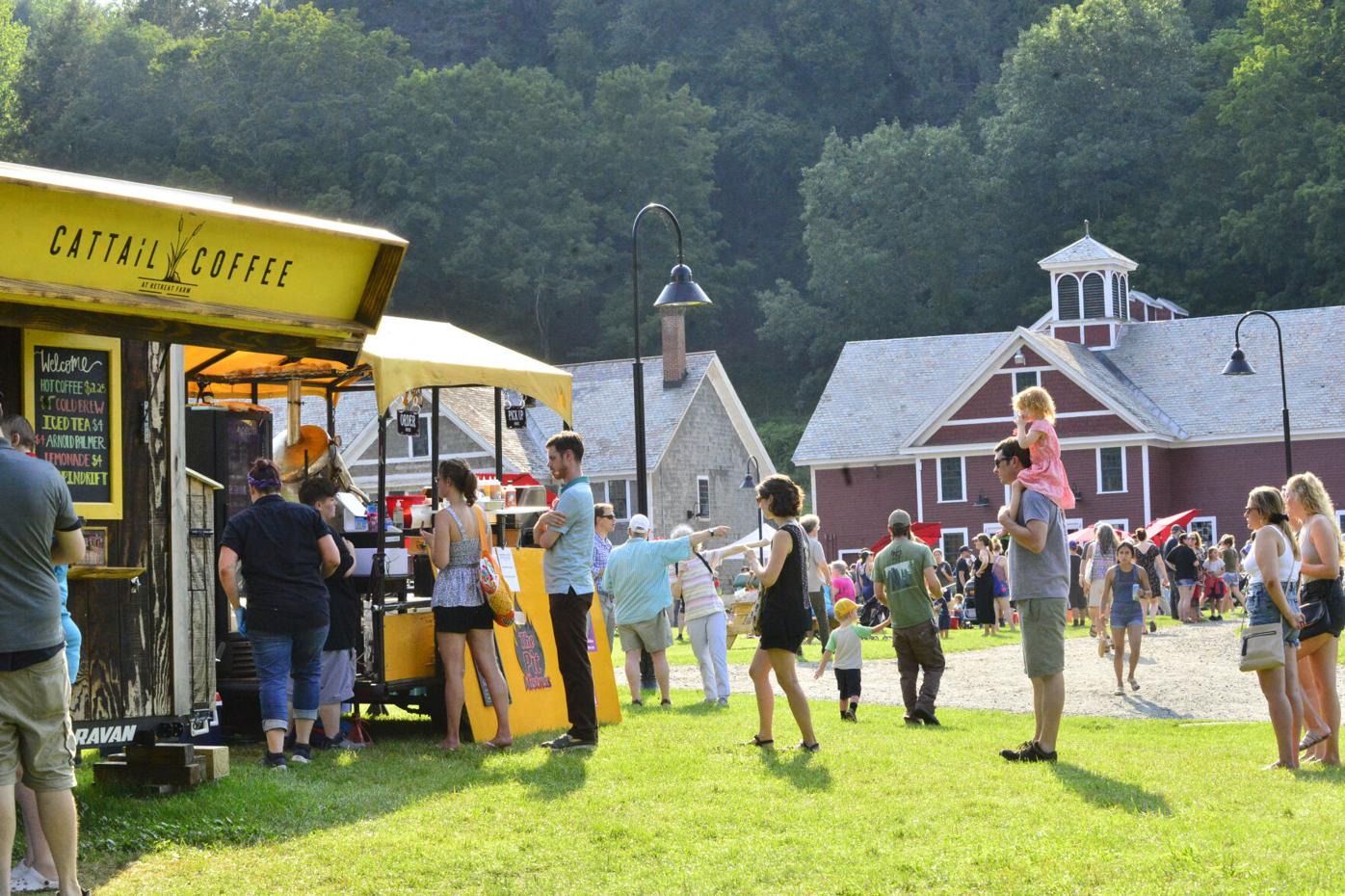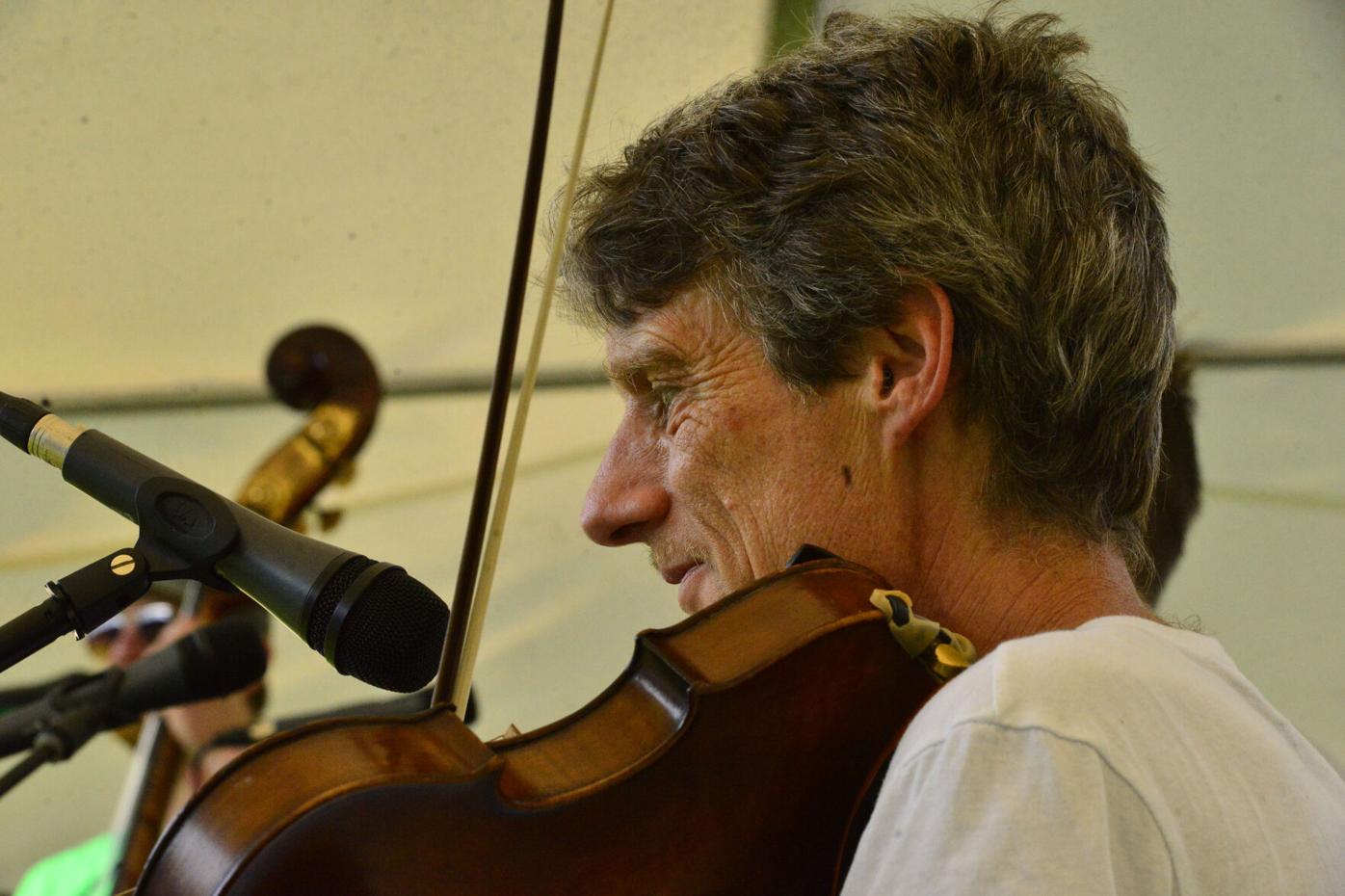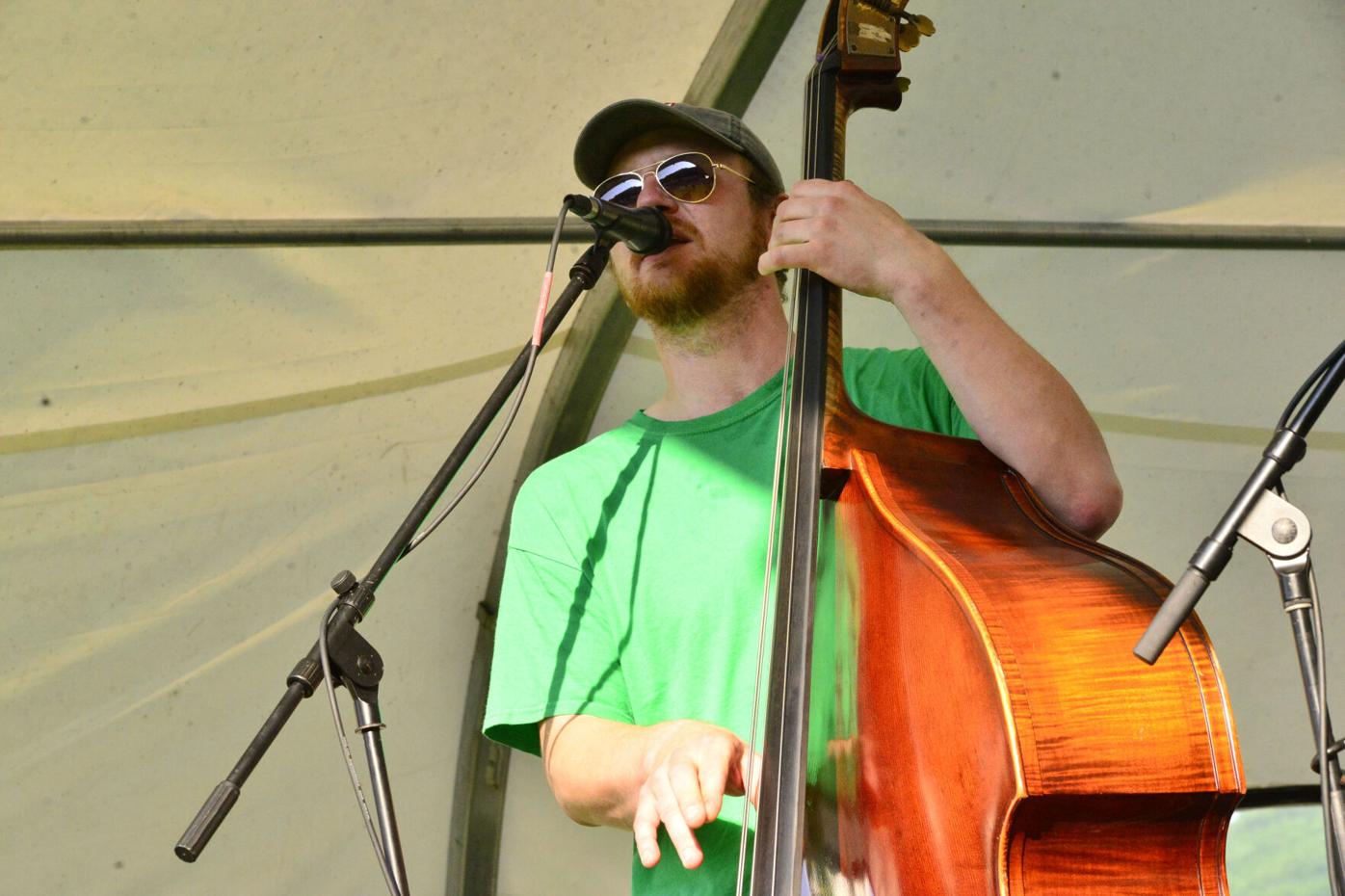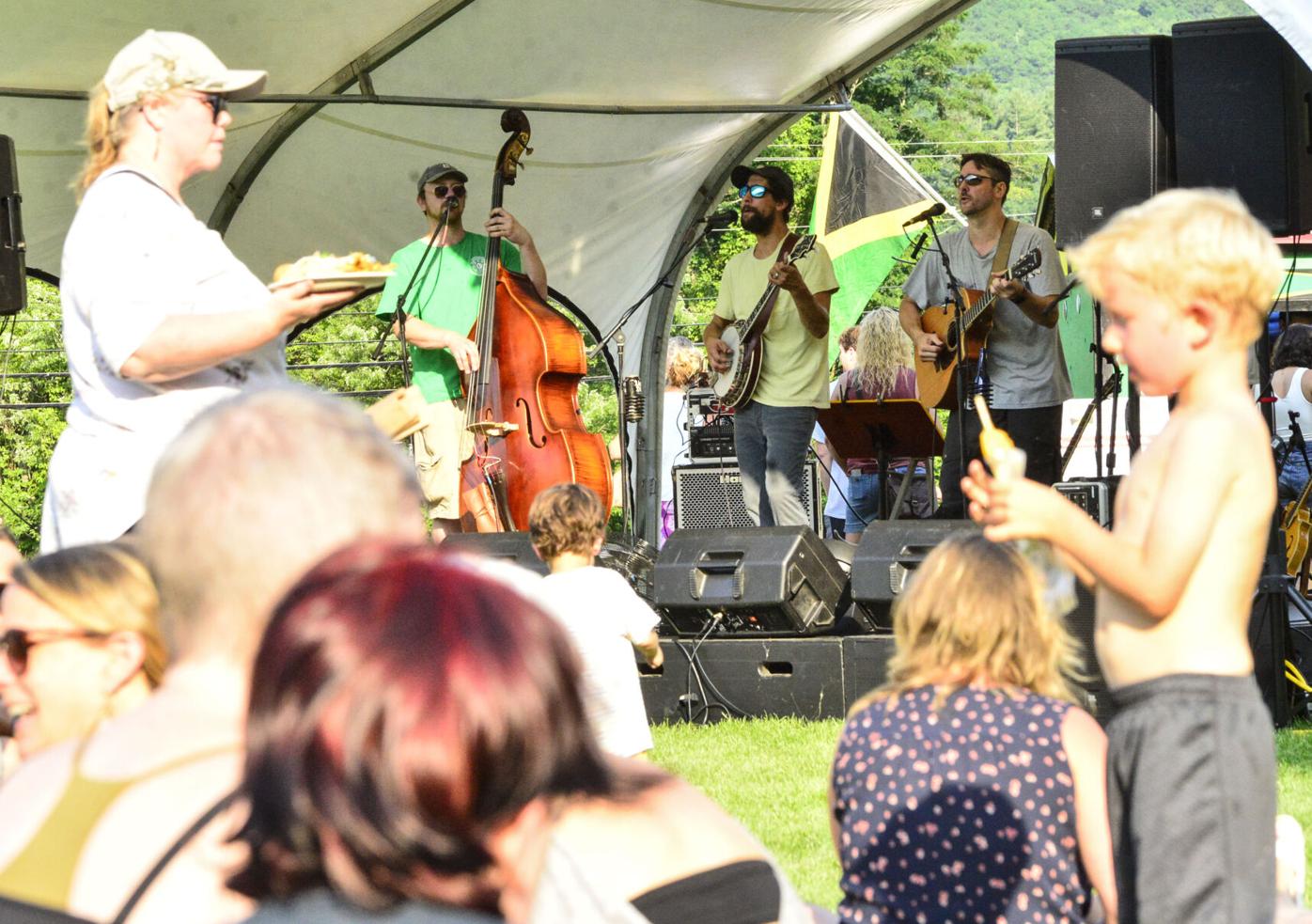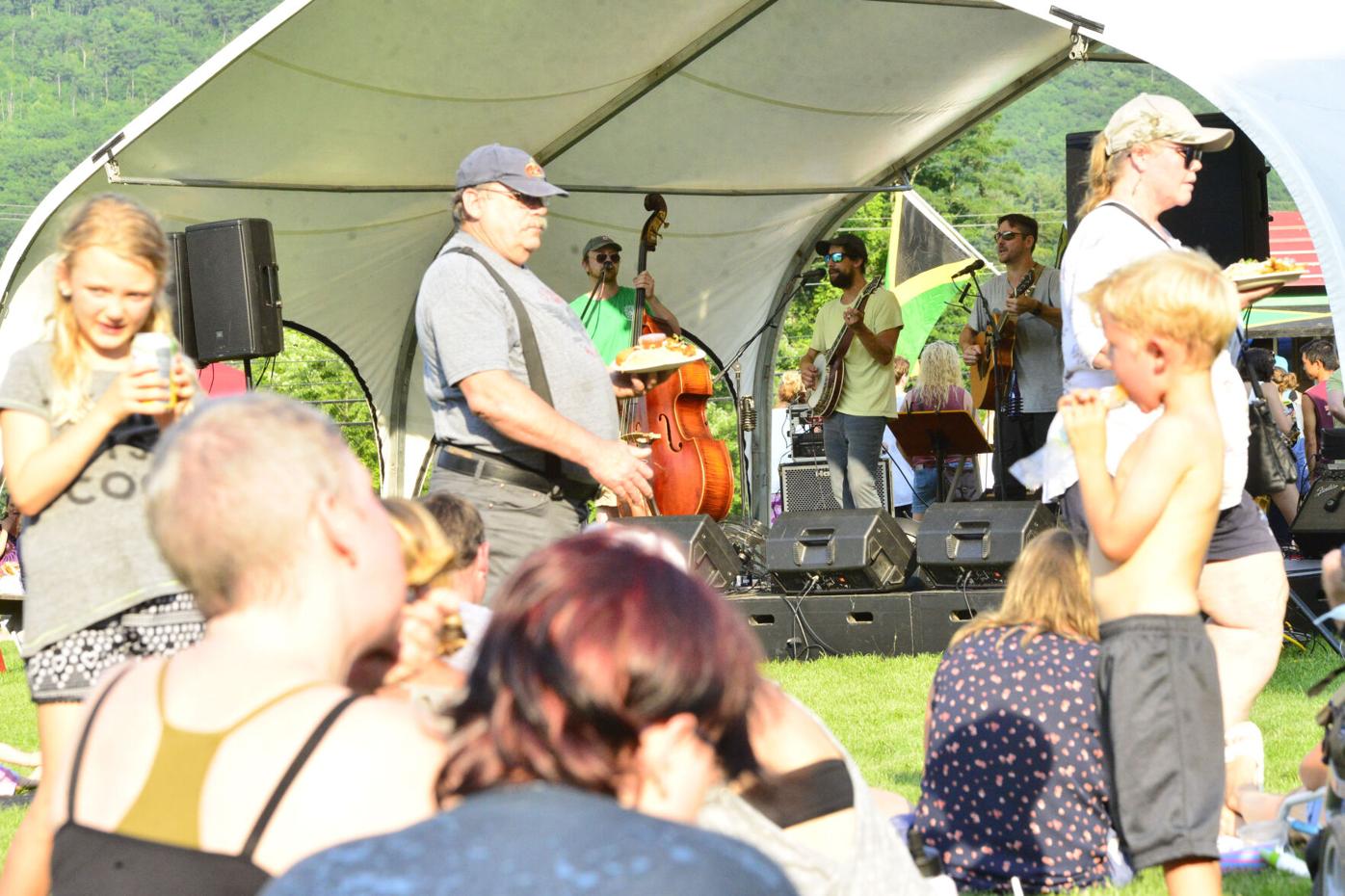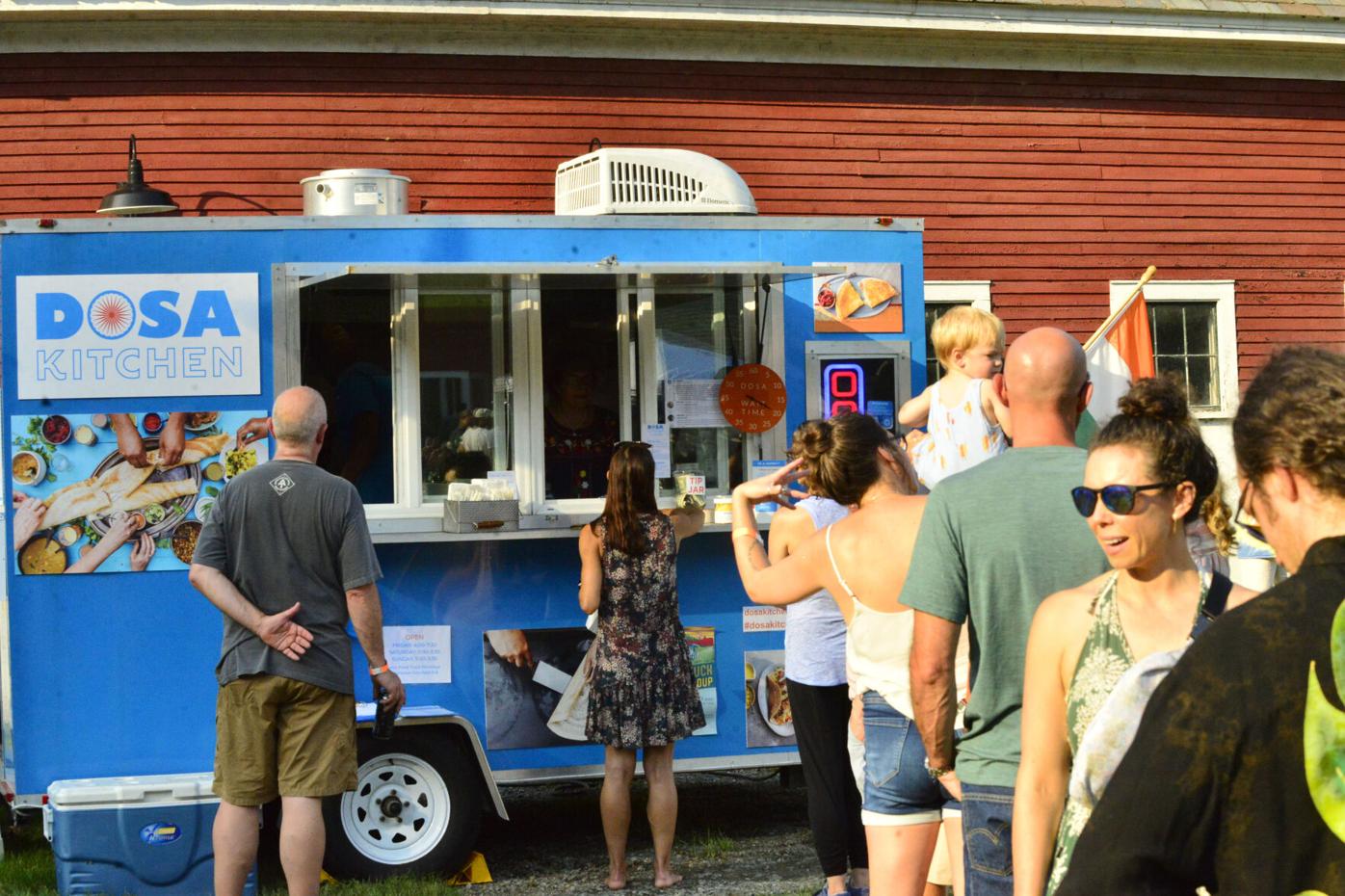 The first Roundup in 2018 drew 6,700 people, and 12,000 attended the Roundup in 2019. There was a one-year pause due to the coronavirus pandemic last year.
Featured vendors are: the Thirsty Goat, Farmhouse Creemee, Dosa Kitchen and Jamaican Jewelz. Food Truck Fare is available from: Anon's Thai Cuisine, Mach's Wood-Fired Pizza, Northwinds Farm, Stone Church, Shree's Kitchen, RVQ Smokehouse, and The Pit Mistress. Sweet Treats are available from Amy's French Macaroons, Hidden Bean Bakeshop and Madame Jo's Crêperie.
The Food Truck Roundup goes every Thursday night from July 15 until Sept. 9, from 5 to 8 p.m. For more information, visit www.retreatfarm.org/events